Froede's
Paradise Lodge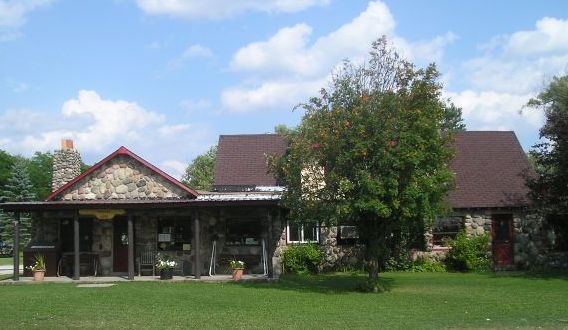 Paradise Lodge is located on Fletcher's Pond (also known as Fletcher's Floodwaters), one of Michigan's premier fishing lakes. Paradise Lodge is operated by Jim and Sherry Froede. The Froede's offer great camping, and excellent fishing.
---
Paradise Lodge
16991 Taylor Hawks Rd.
Lachine, Michigan 49753
(989) 379-2628
paradiselodge24@yahoo.com
Menu:
Big Fish
Home
Location
Rates
Your Hosts
---
What we offer!
16 acres of northern Michigan splendor!
excellent fishing

pike
bass (large and small mouth)
perch
crappie (calico bass, paper mouth)
sunfish (bluegill)

cabins (rustic and contemporary) [Due to high demand, reservations are required]
campsites (with and without electricity)
boat launch
wildlife (deer, loons, etc.)
boat rental (including pontoons and paddle boat) [Pontoons need to be reserved]
The hospitality that only Ed, Judy and Emma can provide!
Half-hour away-or less!
Hunting
Golfing
Elk Viewing
Lake Huron
Wild Berry picking (when in season)
Lighthouse viewing
---
---
A member of Ruth Ellen Carey Communications Family of Websites!
All rights reserved Ruth Ellen Carey Communications 2002
Contact administrator (at) rec-communications (dot) com
[Note: email is disguised to hide from spam robots. replace "(at)" with "@" and "(dot)" with "." Remove all spaces. Thank you]